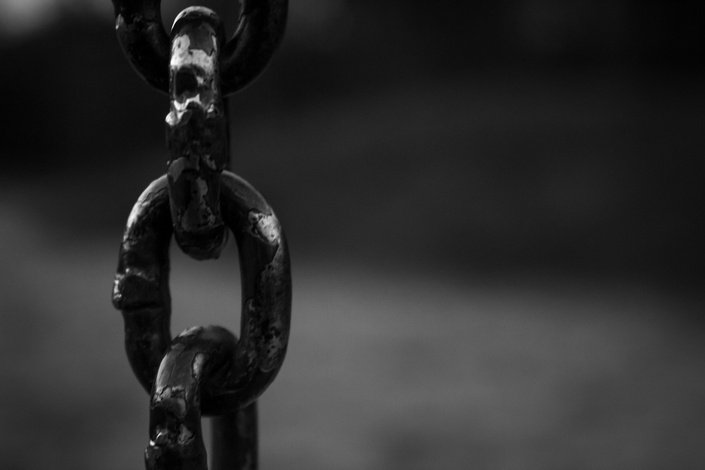 Linking ERM to Strategy
Clear the Final Hurdle to Creating a Mature ERM Program on Your Terms
On-Demand training provides tools for building a value-enhancing ERM program and a more resilient strategic plan for your organization
Running the hamster wheel is tiring…

After a while, you want to throw in the towel and give up. It's as true in life as it is in business.
Despite your overall best efforts, you feel like the tiny hamster keeps spinning and goes nowhere. You've even traveled to training events at great expense and hassle just to come away overwhelmed and unsure on what your next steps should be.
The end result is downright frustrating - your ERM program remains stuck in neutral.
To add insult to injury, your executives begin asking how an enterprise risk management program is beneficial, and while you try to address their concerns, you're worried they see your role as just another "check the box" exercise.
This is a real concern for risk professionals like you and me…but more on that later.
Despite these setbacks, you still believe that integrating risk management into the strategic planning process is a valuable endeavor - that by doing so, your organization will see more robust profits, better opportunities, more satisfied customers, confident investors, engaged employees, and so on.
If you're running the ERM hamster wheel, rest assured that you're not alone…

According to a report from NC State University, more than 70% of organizations struggle to integrate risk management into their strategic planning process…despite the fact that the volume and complexity of risks to achieving strategic goals is on the rise.
I know the frustration and anxiety you're experiencing…
I once ran the linking ERM to strategy hamster wheel too – to get off of it, I had to spend countless hours on research, and the limited resources I had on expensive consulting and training opportunities.
Even then, I still felt like I was coming up short.
Hi, my name is Carol Williams. As the designer and director of an enterprise risk management program for a $7+ billion organization, I know first-hand the difficulties of accomplishing the core goal of any ERM program – ensuring management is making risk-informed decisions. To accomplish this goal in a meaningful and sustainable way, I came to understand that I had to assume the role of a diplomat – 1-on-1 conversations with executives helped me better understand what they need to know, plus these discussions provided an opportunity to reassure them that I was a neutral party. Taking this one simple step went a long way to ensuring executives came to me for input during the strategic planning process and that they viewed ERM as a valuable asset to the organization.
My journey to overcoming these challenges was a struggle filled with uncertainty, countless hours, and a burdensome cost I had to somehow justify to my superiors.
It was during this journey that I realized there was a big void in the broader ERM profession that needed filling.
Recalling my past experience led me to develop a new way of learning about linking ERM to strategy – one where participants could get personalized, hands-on help in overcoming this common challenge without traveling the lonely road I did.
Instead of walking away with no clue on how to apply the information to your specific situation, Linking ERM to Strategy will help you:
Create a customized action plan that fits your organization's needs and culture to avoid missteps that can occur by using a generic plan.

Communicate what executives need to hear to ensure they're developing feasible goals and not wasting valuable resources.

Overcome the perception that ERM is just another bureaucratic exercise and not compatible with strategic planning by using everyone's time wisely and communicating risk in a meaningful way.

Ensure activities within and between business units are supporting the enterprise-wide strategy so money and people resources are focused on the right things.
Best of all, you will be freed from that endless hamster wheel you're stuck on.
"How will Linking ERM to Strategy help me achieve these outcomes without wreaking havoc on my schedule?"
Let me explain how we are in a seismic shift in the way training is delivered and consumed, not just in the ERM field, but everywhere…
Many training opportunities are generally held in-person in a faraway city. Not only do you have fees for the event you need to budget, you have to factor in costs for travel, lodging, food, and incidentals. This can easily add up to hundreds, if not thousands, of additional dollars…especially if you're on another continent!
Beyond the financial costs, you have to block out several days, maybe even a week, off your schedule. Not only are you away from your office and family, you have to process large amounts of information delivered in a short amount of time, which is challenging in its own right.
The reality of tighter budgets and schedules, coupled with advancements in technology and a greater emphasis on the work/life balance, are reasons why this shift to online and virtual training opportunities is taking place.
Be the first to receive valuable ERM training that combines the scheduling and cost benefits of online training with the personalization of one-on-one consulting

Although online courses and webinars for ERM certainly do exist now, they still mimic in-person training events by dumping huge amounts of information in a short amount of time.
Also, many of these resources are very broad in nature and do not drill down to specific issues like ERM and strategy.
There are no hands-on exercises, no one-on-one time with a consultant to discuss your specific situation in private. Any follow-up Q&A has to occur at the event...extra questions that arise weeks later may not be answered unless you want to purchase additional time from the instructor/consultant.
Linking ERM to Strategy on the other hand delivers each learning session through on-demand video, allowing you to learn this valuable information at your own convenience.
You will be able digest the information, begin immediately applying what you have learned to your challenges with assignments and exercises, and ask any follow-up questions specific to your organization before moving on to the next phase. Best of all, you will be able to do all of this from the comfort of your office (...or even your home if you choose) with minimal disruption to your daily schedule.
Of course, this just scratches the surface.
Enrolling in Linking ERM to Strategy gives you access to several ground-breaking ways of learning in the ERM field, including:
On-demand video learning sessions that you can watch according to your schedule.

(A)

The opportunity to ask follow-up questions via our online collaboration tool. Answers will be posted by video each Friday during the month of March.

(B)

Assignments each week let you apply new knowledge to your specific circumstances.

Two 45-minute, private one-on-one consulting calls to discuss sensitive topics or anything related to your organization's ERM program.

Direct email support with 24 hour response time during the month the course materials are released (Mar. 2018).

Lifetime access to learning sessions and Q&A video responses via our secure course webpage.

Lifetime access to a private discussion forum to network and interact with current and future course participants experiencing the same challenges as you.

A follow-up, 30-minute consulting call available for 30 days after the program is over for additional questions that inevitably come up.
(A) - Learning session videos will be released each Monday in March beginning on March 5th.
(B) - Follow-up questions submitted by midnight Thursday (Eastern Time) will be answered by video and posted into the group by the following afternoon.
"What will I need to access the course material and connect for the consulting calls?"
Besides the flexibility this training offers your schedule, it's incredibly easy to access the course materials, engage with other participants, and connect with me for the consulting calls.

All you will need is video conferencing capability, whether on a laptop, PC, or phone, and access to the Internet – specific details will be sent after enrollment.

Now you are probably thinking that with all this one-on-one time, this training is going to cost a fortune.
As you know, hiring a consultant and paying their hourly rate and travel expenses gets really expensive pretty quickly. It's safe to say that hiring me or a competitor to come and develop a process for integrating risk into the strategic planning process can cost upwards of $25,000 or more!
Linking ERM to Strategy, on the other hand, delivers incredible value at a fraction of the cost at a time that's right for you.
While I could justify charging a premium for the personal communication, in-depth instruction and support, it is very cost effective to deliver this training virtually, which means the savings pass on to you.
You receive one-on-one consulting, hands-on training, lifetime access to course materials and tools, and a never-ending opportunity to network with peers for a one-time cost of $997.
And, if you have an associate or know someone who could benefit from this training and they enroll, each of you will receive $100 off!
In short, this course delivers more individualized feedback and support while saving time and travel expenses.
But space is extremely limited.
This will be an opportunity for me to learn from you, so I am limiting enrollment to just 10 individuals to ensure you get the tools you need to begin harnessing risk into the strategic planning process.
While I believe you will see tremendous progress in your ERM program both during and long after you complete this training, I want to extend this guarantee…
Although my professional and educational background equips me to help others spot problems and identify solutions to their most difficult ERM challenges, Linking ERM to Strategy is in fact the first course I've ever taught.
Therefore, if you do not see solid progress on integrating ERM into your strategic planning process during your organization's next planning cycle after completing the learning sessions and your one-on-one calls, I want to offer 2 additional hours of personalized consulting to help get you where you need to be.
Again, the window to enroll is pretty short – once I have 10 individuals, I will close the enrollment for this inaugural course and won't offer Linking ERM to Strategy again for several months.
So in this New Year, resolve to stop running that hamster wheel and get into the ERM fast lane!
Enroll in Linking ERM to Strategy today!!
I look forward to seeing you soon,

Carol
P.S. I realize that you probably have sensitive topics you can't discuss in an open forum, which is why I include the 1-on-1 consulting calls in this program. However, if you need more time to discuss topics like this, we can easily schedule additional sessions for an hourly fee. Enroll now to reserve your spot in the course and schedule your private sessions.
P.P.S. I forgot to mention – events like this bring together professionals from a wide array of backgrounds, which provides a valuable learning opportunity long after the course is over. If you have a challenging issue in an area you're not familiar with, you may be able to get perspective from someone who has IT, financial, audit, or management experience. Grab your spot today!
Your Instructor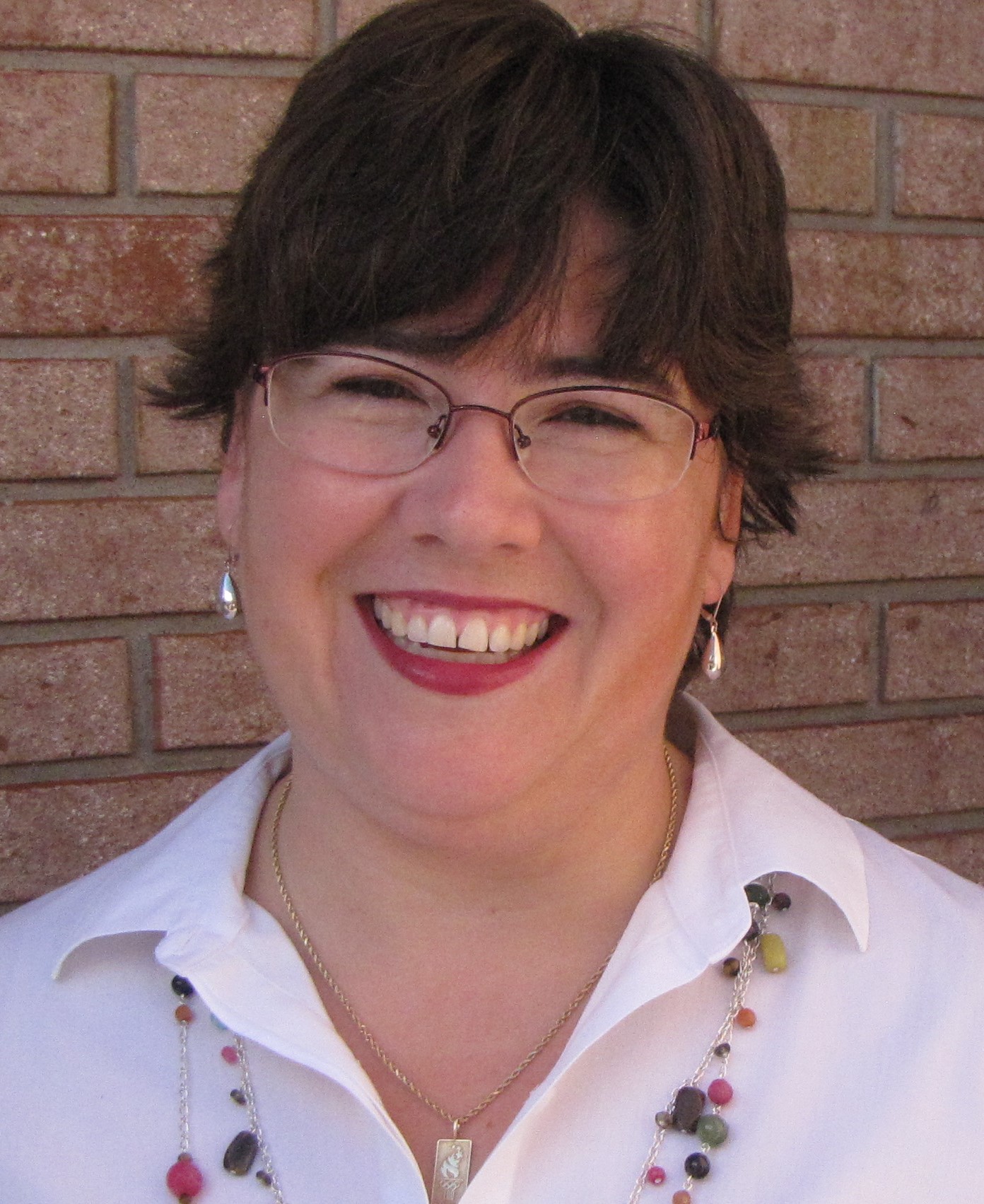 Like you, Carol has been in your shoes as designer and director of enterprise risk management and has experienced first hand the challenges of integrating ERM with the strategic and annual processes. Her educational background includes a bachelor's degree in Accounting and a Master of Science degree in Risk Management/Insurance from Florida State University. She is a Certified Risk Manager with The National Alliance for Insurance Education & Research. Carol's main goal is to help other organizations have a thriving and meaningful ERM program that adds value every day. If you want to know more, visit her website here.
---